Solea Kabakov
Boston, Massachusetts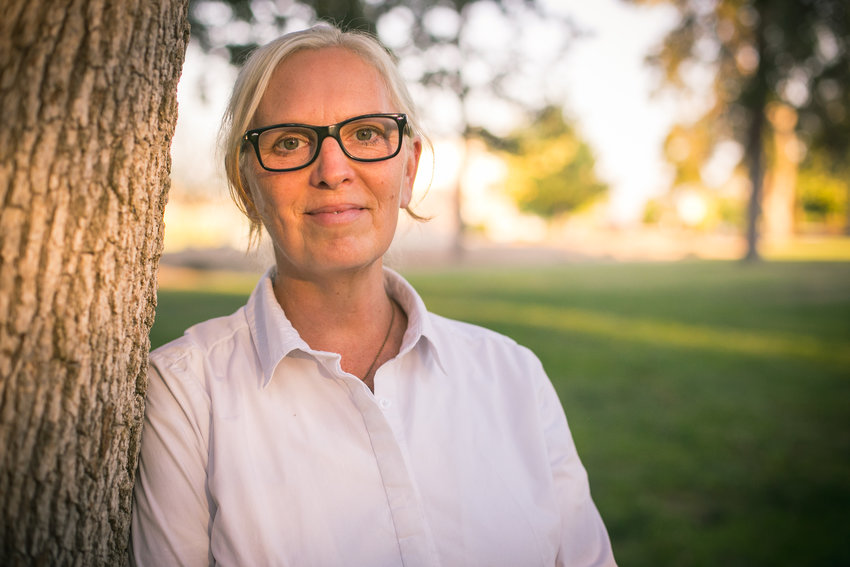 Follow us on social media
Political platform statement
Why I am running for this office: I am running for Mayor of The Dalles because I want to bring my skills, energy and passion to our City to effect positive change. Our family moved to the Gorge 15 years ago, we have four kids ages 10-17, the last two were born here at MCMC. I've been an Account Manager at POWDERPURE, a sustainable manufacturer in the Port of The Dalles, 8 years now facilitating business to business sales. I serve on North Wasco District 21 School Board, the City of The Dalles' Budget Committee and I'm a Community Organizer. Practiced in political strategy, experienced in public forums, trained in project management and contract negotiation, my abilities are well rounded and enable me to examine issues with an open mind, set goals, establish strategies, manage expectations and achieve results. Robust discussion and debate are necessary for a healthy democratic process and I love to engage with others, knowing we do our best work when we have diverse perspectives coming together to achieve a common goal. I plan to expand our outreach to the community by actively recruiting people of color, indigenous, LGBTQ+, folks with special needs, our youth and others to participate ensuring all voices are heard and present in shaping the future of The Dalles. As Mayor I will foster an inclusive, purpose driven culture rooted in transparency, successful through collaboration, with clear, achievable goals. I am excited to bring my energy to our City and get some momentum going, there is so much we can do! For information about our campaign please visit SoleaKabakov.com.
Education/Profession: I have an eclectic background having excelled in several areas of study; cello performance, paleobotany, food manufacturing and community organizing work for social, racial, economic and environmental justice. I'm an avid reader and proudly self educated, always hungry for knowledge. In my role at work I am responsible for growing and cultivating lasting business relationships with large, multi-national and name brand food companies. As an Account Manager with POWDERPURE, a sustainable food ingredient manufacturer in the Port of The Dalles, I manage sales forecasting, data analytics, market research, contract negotiation and employee training delivery. To advance my skills, I continue professional development through education and training, which can be applied both at the office and in my community organizing work. Government experience: currently serving as North Wasco District 21 School Board Director Zone , Committee member for City of The Dalles and Urban Renewal Agency Budget Committees since 2016. I was elected Democratic Vice Chair of Oregon's Congressional District (CD) 2 to a two year term in 2016, elected Democratic Vice Chair of Oregon's statewide Rural Caucus to a two year term in 2016 and elected to represent Congressional District 2 on the Democratic Executive Committee for a two year term in 2016. Also elected Democratic Party Precinct Committee Person in The Dalles, Oregon.
Position statement 1: As a mother of four and a member of our local School Board I have intimate knowledge of the state of our schools, the strength of our teachers and staff and the dedication of our families. It is heartbreaking to know our facilities are so inadequate it's diminishing our children's overall education. In order for the district to build new schools they are likely to bring a new bond measure before voters. But all our facilities need work, even our newest campus The Dalles Middle School. And the other buildings are so old some may be beyond repair, at least to today's education standards. So we need to raise a lot of money, over time of course, to build new facilities across the district. There is a lot of work to be done and our City has an opportunity to be a strong partner in revitalizing District 21. As a parent and member of the School Board you will not find a better advocate for education. As Mayor I will find additional funding so the burden does not fall solely on taxpayers. With strong partnerships we will support our district in ways that alleviate the pressure on our educators to do what they do best which is educating our kids. We are blessed to have such loving, dedicated, hard working teachers, staff and administrators. We owe it to them and our children to be strong community partners.
Position statement 2: There is a housing crisis in The Dalles and one of the effects of this is a growing homeless population. With the Covid-19 pandemic still in full swing and cold weather fast approaching this is a true crisis that needs to be dealt with immediately. I spoke with City Councilor Darcy Long-Curtiss and learned of a project she is working on in tandem with Hood River Shelter Services. They have asked Mid Columbia Community Action Council for funds to obtain some pop up shelter units for Wasco and Hood River counties to use this winter. I was thrilled to discover the work is underway! I have joined this effort to help finish the project. We still need to establish a location for the shelter units, arrange transportation to and from the shelter area and Saint Vincent downtown for meals and other services, and handle the logistics of screening folks for housing and get them indoors as soon as possible. We must also work on a long term solution which I imagine being a permanent structure that offers some temporary shelter space, showers and other amenities as well as connections to mental health treatment, addiction, employment and other essential services to help get folks back on their feet. The Dalles can partner with Wasco County and other organizations to create a long term solution. While I'd like to say we can eradicate homelessness and eliminate the need for a shelter but I'm afraid even before the Cover-19 pandemic we were struggling in a depressed economy and too many folks, including families, find themselves unable to pay their bills and keep their heads above water. The least we can do is provide temporary shelter so people can have a safe place to be while they access benefits and re-enter the work force or enter the programs they need with dignity.
Position statement 3: Affordable housing seems like a thing of the past. Housing is a human right and the issue of stable, affordable housing is close to my heart. With help from family I was recently able to buy a home and enjoy stability that provides a sense of peace that permeates every aspect of our lives. Everyone deserves this peace of mind and stability. Yet this is far from reality for too many of us. Housing is a complicated issue, but there are ways the City can help. We can protect renter's rights and reduce evictions. We can partner with the County and other agencies to build affordable housing. It's time for The Dalles to prioritize housing and get a coalition together to make bold strides toward positive change. I don't have all the answers, but I know that where we put our energy we get results and I'm ready as your Mayor to roll up my sleeves and work diligently until we have viable plans, movement on this issue, and change is underway.
Position statement 4: Many of us live here because of the natural beauty. People travel from far and wide to visit the Columbia River Gorge National Scenic Area, while we get to enjoy it every day! But with this privilege comes responsibility. We should be good stewards of the environment. It is up to us to preserve and protect our surroundings, ensuring stability and beauty for generations to come. I am committed to moving The Dalles to carbon neutral status, building a future we can all take pride in. First we resolve to make change by passing a resolution, then we set two goals; one for the City and its facilities, the other for businesses and individuals. In Bend, they passed a similar resolution in 2016. Their goals are for city facilities and operations to achieve carbon neutrality by 2030 and for community; businesses, organizations and individuals to collectively reduce the city's fossil fuel use by 40% by 2030 and 70% by 2050. This is just an example, we can examine their model then create a plan that best suits The Dalles. As Mayor I will bring a resolution to the Council and set the wheels in motion. We can be leaders in rural Oregon. Future generations will thank us for preserving this uniquely beautiful environment.
Position statement 5: The Covid-19 pandemic is still in full swing and we will suffer the economic impacts for years to come. As Mayor I will create a Covid-19 Economic Impact Action Committee made up of a diverse group of folks including business owners, community members, organizational leaders and others to set priorities, coordinate activities and deploy resources. We are a bit behind the curve but still have time to craft a framework which prioritizes mitigating economic hardship on businesses and individuals long term. Because we are faced with a long road to recovery, a strong, highly organized approach is critical. In this unprecedented time we must pull together, act as a unified front and do our best to minimize the impacts and recover as quickly as possible. We can do it, we will make it. But we need our community helping us every step of the way.